This project didn't come along by chance, thanks to the hard work of Rotarians around Australia and Pentecost Island, we are working towards helping those living on Pentecost island a lot safer, and giving them the opportunity to offer better medical help to fellow island inhabitants.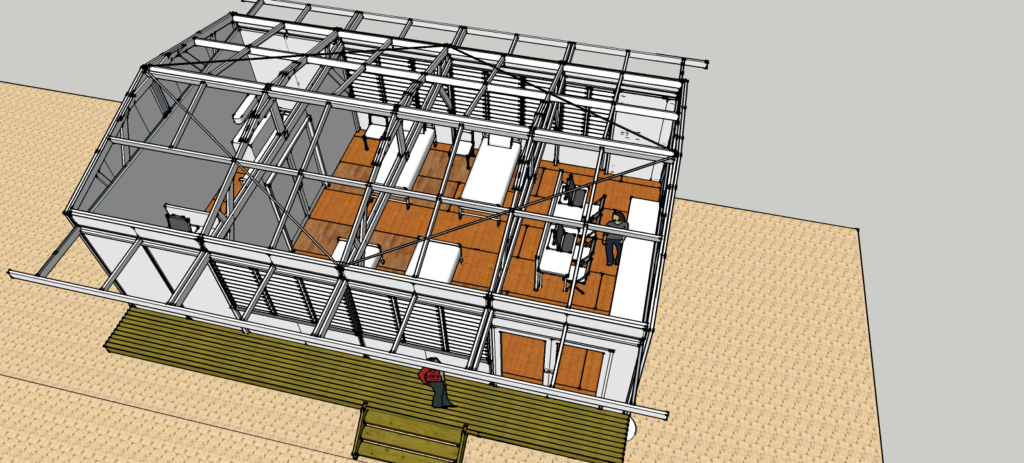 Below an excerpt out of the Global Grant:
Currently no pathology or X-ray facilities are available at Mauna Health Centre (the only medical facility available to the 18,000 population of Pentecost Island) despite a high level of admissions in relation to fractures (due to activities such as land diving) and chest infections such as TB.
The lack of these facilities results in unnecessary death (including a high number of maternal deaths) due topoor medical diagnosis and treatment. The absence of these critical facilities at the Health Centre necessitates travel to Port Villa (190km due south of Pentecost Island) for most medical screening and treatment, a financial impost most in the community cannot afford.
The project was initiated by the Doctor from Pentecost Island [Dr Richard Leona] who in early 2019 attended a Gold Coast Medical Association meeting requesting assistance to provide a building to house a portable X-ray and blood auto-analyser adjacent to a existing surgical theatre at Mauna Health Centre, Abwantantura, Pentecost Island.
Doctor Leona had with the support of donations from family, local residents and 'expats' living in Vanuatu,developed the theatre at Mauna Health Centre. [between 2012 and 2017] The Rotary Clubs of Broadbeach, Gold Coast and Surfers Sunrise and the Rotaract Club, Burleigh heads jointly agreed to support Dr Leona in this endeavour.
A team of Rotarians including medical practitioners visited the Island, inspected all health facilities and met with local communities including village and tribal elders, clearly identifying the need and community support for the project.
As a result, The Rotary Clubs of Broadbeach, Gold Coast and Surfers Sunrise and the Rotaract Clubs of Burleigh Heads, Gold Coast Makers, Northern Gold Coast & Nordwest are jointly implementing this phase of the project to substantially improve the facilities at the Mauna Health Centre on Pentecost Island, Vanuatu.